07 Apr 2021
A country to laugh at: Goyo Jiménez looks for the funniest place in Spain on La 2 de TVE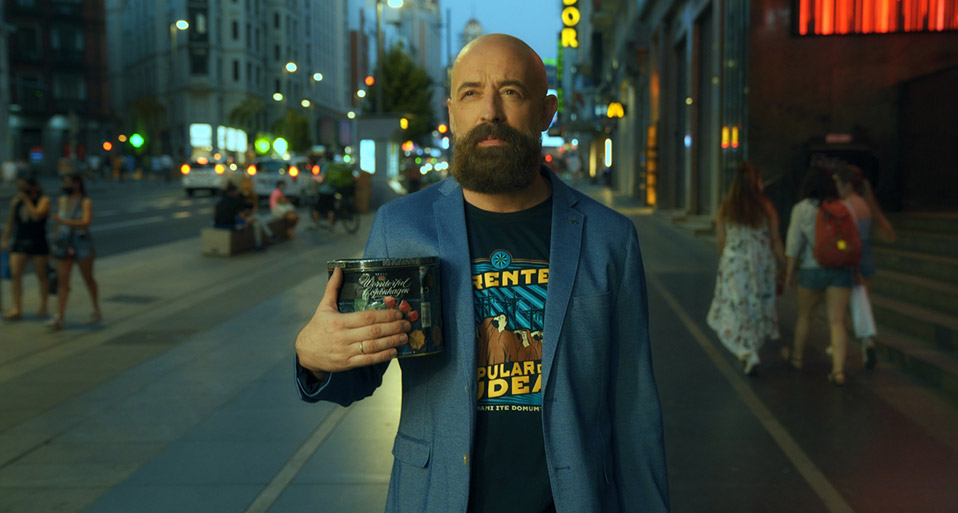 A country to laugh at produced by RTVE in collaboration with Hill Valley, the group's humor brand, will feature Goyo Jiménez, who will be in charge of touring the country looking for the best comedians. This trip will take Goyo to look for people who do a fundamental job: to make us laugh. During your visits, you will get to know in depth the comedy that is made in Spain with the first-hand testimonies of its protagonists: the comedians.
Are there different styles of Spanish comedy? Does a person from A Coruña laugh at the same thing as another from Valencia? Is there Andalusian humor? And the Catalan? On his tour of Catalonia, Madrid, Galicia, Castilla-La Mancha, Valencia, the Canary Islands, Castilla y León, Andalusia, Aragon and the Basque Country, Goyo will be able to answer all these questions. On his trip, he will share the screen with several comedians and, in a sincere and fun way, they will discuss the new limits of humor or the topics that accompany each region
Each show will feature a co-host who will introduce Goyo to the humor of the area and guide him through places that have contributed to or inspired comedy, where he can sit down and chat with comedians from different generations. Among others, we will see figures such as Santiago Segura and Ana Morgade (Madrid), Leo Harlem and JJ Vaquero (Castilla y León), Teté Delgado (Galicia), Pablo Carbonell (Andalusia), Carlos Latre (Valencian Community), Miki Nadal (Aragon) ), Joaquín Reyes (Castilla-La Mancha), Óscar Terol (Basque Country), or Berto Romero and Dani Mateo (Catalonia).
'A country to laugh at' begins its journey in Madrid to travel to the beginnings of the Spanish comedy next Tuesday, April 6 at 11:00 pm on 2 on TVE.